Special Offers
Six Flags is proud to bring you these special deals along with offers from our partners. And don't forget to sign up to receive email updates about news, events and discounts from Six Flags St. Louis.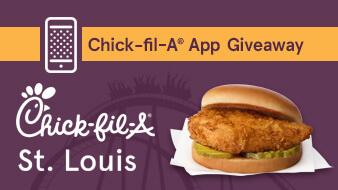 Chick-fil-A® App Giveaway in the Park!
Download the Chick-fil-A® App while inside Six Flags St. Louis, within the public boundaries of the park, now through Oct. 27, and receive a coupon loaded into the app for one (1) free Chick-fil-A® Chicken Sandwich! Coupon redeemable at a local participating Chick-fil-A® restaurant, while supplies last. Must be inside the park to receive this offer and have location services enabled to claim offer. Limited time offer, one(1) per user. Coupon valid for redemption from the day you receive the coupon through the following Saturday.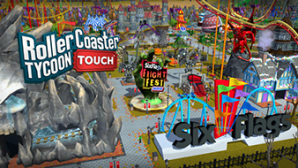 Six Flags Fright Fest Update Available Now!
We are bringing the real-world terror of Fright Fest to your mobile devices with Atari's popular theme park management series and the new Six Flags Fall Season update in RollerCoaster Tycoon® Touch™. Download and Play today to add Fright Fest related Six Flags assets to your park, if you dare!