Special Offers
Six Flags is proud to bring you these special deals along with offers from our partners. And don't forget to sign up to receive email updates about news, events and discounts from Six Flags New England.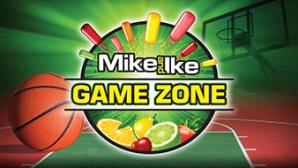 MIKE AND IKE® Game Zone Weekend
Visit a participating Six Flags theme park 6/1 – 6/2 and prove to your friends that you got nothin' but net at the MIKE AND IKE® 3 Point Challenge Game.