Events
There is always something exciting going on at Six Flags! From internationally acclaimed holiday festivals to engagingly entertaining educational events to out-of-this-world fireworks displays, our calendar is always booked with the best.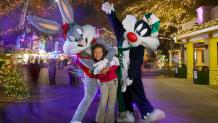 Holiday In The Park
Select Days November 24 - January 5
Christmas trees and more than one million LED lights to create holiday magic select nights Nov 24 - Jan 5.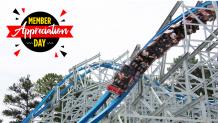 Member Appreciation Day - December
Exclusive Rides The Entire Family Will Enjoy!