Jobs Landing Page 2019
Get Hired Today, Work All Year!
Incredible roller coasters, delicious dining opportunities, a thrilling waterpark, and everything behind the scenes that makes that happen - at Six Flags Great America, there are job openings for just about everything, and hours that are offered all year long!
This January, we start hiring for an all new season in 2020! Want to join us to experience fun that changes with the seasons? Schedule an appointment by applying below.
For all interviews, enter through the Six Flags Great America Employee Entrance and head to Human Resources.
SFGM Current Hiring Events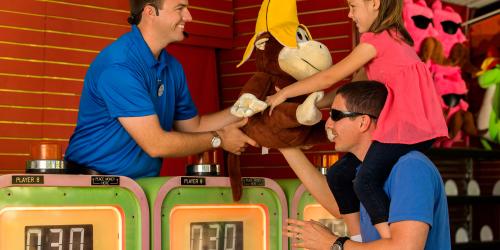 We're hosting special events in our employment center with in-person interview opportunities. Apply online, then visit our hiring center to learn more about the thrilling experiences working at the park. Meet with supervisors, peers, co-workers, and your new best friends – and go home that day with a job offer!
Apply Now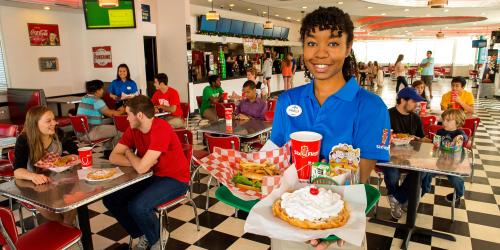 You can submit your application online any time you want, and we'll contact you for an in-person interview! Interviews are available on both weekdays and weekends with many time slots available to fit your schedule.
Apply Now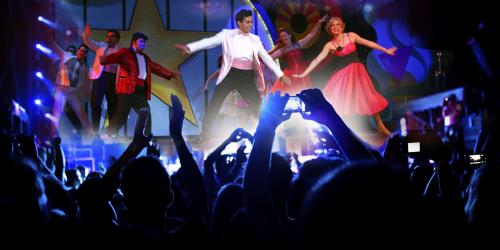 Own the spotlight in one of our stage shows! We host entertainment auditions throughout the season to find the most talented performers, costumed characters, and variety acts. Apply online, and then come show us your best skills! Whether you can sing, dance, juggle, stilt-walk, backflip – you name it – we have a spotlight just for you. Check back later this summer for information regarding Fright Fest auditions.
Summer Auditions
From first-time jobs for teens to college credit internships and part-time positions for retirees, Six Flags brings everyone together. Whether you want to work inside or outside, interacting with guests or behind the scenes – there's a position waiting for you.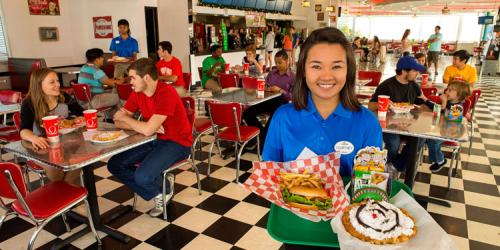 Hungry for a great job with filling experience? If you love good food (who doesn't?), you'll crave being surrounded by the flavors of Six Flags as part of our foods team. Whether you're preparing, serving, or selling food for restaurants, outdoor carts, or catered outings, you'll enjoy amazing perks and have fun both inside and outside the kitchen.
Apply Now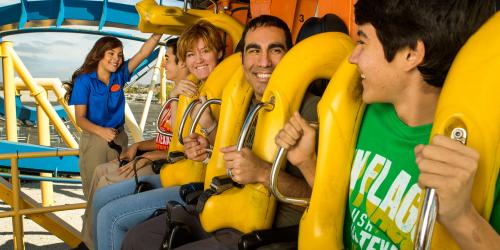 Ready for a job that will throw you for a loop? Drop into our ride operation team and twist your way to success. Whether you're launching coasters or safely loading them, you'll be the one to make the thrills happen!
Apply Now
Ready for another incredible season? Received your information on how to join us again in 2020? Follow the link below, and know we are so happy and excited for you to come back!
2019 Rehires
There's always something happening at the park, and you'll get to help create the fun for our guests! You'll have the chance to participate in a variety of seasonal events and holiday-themed attractions.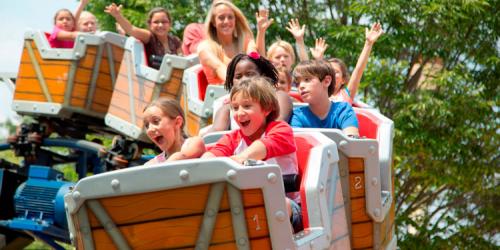 With great weather, good friends, and giant thrills, it's no wonder Six Flags Great America opens for the season in the Spring! Start the season right by helping our guests enjoy their first rides of the year on our coasters, encouraging them to be a star athlete at a skill game, or belt out the hottest stage tunes with our interactive shows.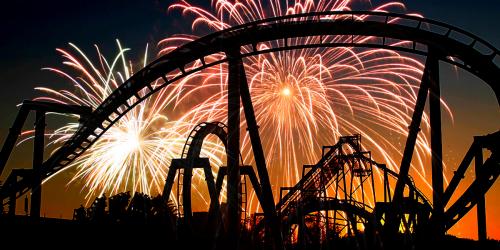 Our all-American extravaganza features games, fireworks, and, of course, coasters. Join in the action and help guests celebrate our country's independence, whether you're grilling the hot dogs, hosting a dance contest, or watching over the pool party.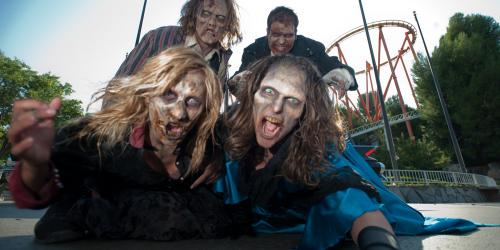 It's the spookiest time of year as zombies and ghouls take over the park. You'll help deliver the scares as a street zombie, haunted house clown, or dancing demon to make sure our guests go home with nightmares.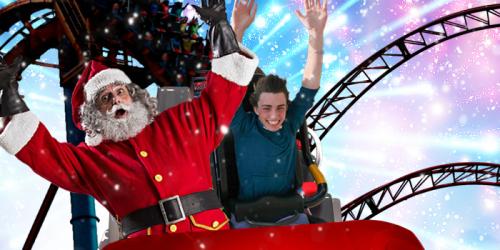 Six Flags lights up for the most magical time of the year. Join Santa's elves this winter to make our guests' wishes come true, from helping Mrs. Claus make treats in the kitchen, to flying a coaster sleigh, stuffing stockings with unique merchandise, or singing carols live in front of a giant tree.